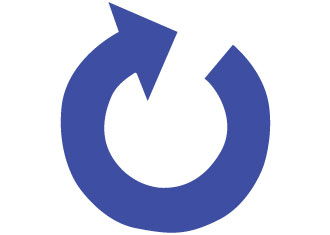 Simplify your billing and increase cash flow by implementing recurring billing and subscription payment plans. Recurring billing may be linked with a debit or credit card or bank account and provides a consistent monthly collection of fees with real-time authorizations. Recurring billing holds a variety of advantages for both you and your customers and provides an efficient option for the collection of payments.
Here are the top 5 benefits of recurring billing:
Increase Cash Flow: Late payments can significantly affect cash flow.  As a result, many companies implement a late fee to charge customers for not paying on time. This charge may result in a negative customer relationship, due to the assessment of additional fees for their delay in payment. Setting up a recurring billing program assures reliable cash flow, and maintains a positive customer relationship.  "If a company is able to enroll its customers in a recurring payment plan, that really helps ensure that the business is getting paid before other bills," says Lori Beck, director of product management for Western Union.
Enhance customer relationships: Recurring billing improves the relationship between the business and their customers. Automated recurring payments offers customer convenience and operational efficiency. Likewise, customers who register for recurring billing are more apt to stay with a business long term, as it is easier for them to maintain their future payments. Utilizing a recurring billing program allows a business to grow a foundation of loyal subscribers and improve their customer retention, making it an ideal solution.
Increase Administrative Efficiency: Recurring payments automates manual business tasks.   With automatic billing, simply set up a payment schedule, and then easily maintain infrequent changes that may occur with the payment method or schedule. A recurring payment program provides all the necessary tools a business needs to administer subscriber accounts in one convenient platform.
Reduce Declines: An automated recurring billing program can significantly reduce declined payments with the addition of Account Updater services.   Cards on file may expire or be replaced as a result of a new card being issued due to EMV implementation or a lost or stolen card. Account Updater services will significantly reduce declines due to expired or replaced cards. This service maintains expiring and replacement card numbers for cards on file. As an added benefit cash flow and customer relationships are enhanced.
Encrypted Security: Recurring billing also gives a business the peace of mind to securely manage their customer's confidential information. Electronic billing reduces the distribution and replication of secure information through online encryption, token processing and assures PCI Compliance.
GoEmerchant offers solutions that help you easily manage subscription plans with a recurring billing platform for credit/debit card and ACH payments. Benefits include:
Free recurring billing suite included with Gateway/Virtual Terminal
Flexible recurring/installment plans
Easy setup of scheduled payments
Schedule fixed or metered payment amounts
Manage future payments
Set up customer payment plans with start date and end date
Reduce declines by keeping card info up-to-date with Account Updater
Get started today with recurring billing for your business. Contact goEmerchant at sales@goemerchant.com to learn more or visit our website.