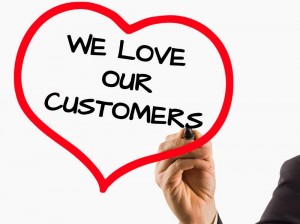 A Customer Loyalty and Rewards Program is an integral part of any customer retention and customer acquisition strategy. Sales increase with a loyalty program as customers increase their average spend per visit. A customer loyalty and rewards program is a great way to grow your business.
Your existing customers will know you appreciate their business by providing a rewards program, and their loyalty will turn them into your marketing ambassadors. Your customers will spread the word about your business to their personal, professional and social networks which increases customer engagement.
Grow your business significantly by implementing a customer loyalty and rewards program. Your loyal customers will be motivated to shop with you more often. BIA/Kelsey indicates that 64% of businesses among those that have introduced a loyalty program report that it has been effective.
A repeat customer spends 67% more on a given purchase than a new customer. Customer Retention is less costly than acquiring new ones and you'll spend less time and money on customer acquisition.
BIA/Kelsey reports that over half of small businesses plan to launch a customer loyalty and rewards program by the end of 2014. Start your customer loyalty and rewards program today and start growing your business.
A secure digital customer loyalty rewards program provides ease of use, accuracy and reliability. Call today and inquire about the free 1stPayPOS loyalty and rewards program.
Get more business tips! Follow us on Facebook, Twitter, and LinkedIn!