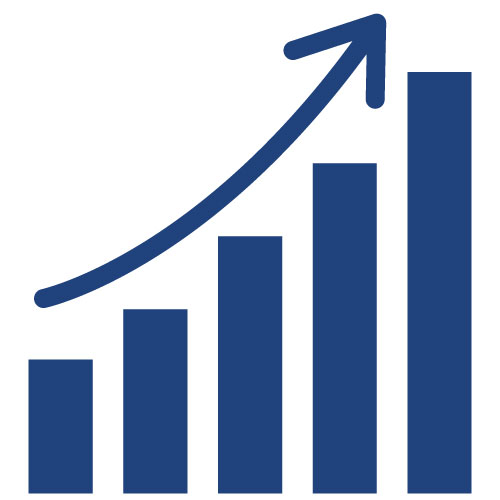 Businesses that process recurring transactions are unfortunately accustomed to the troubles of declined cards and lost revenue. Outdated or expired cards that are processed with scheduled, recurring transactions mean delays for receiving payment, lost revenue, and greater fees for a merchant. Maintaining credit card information can be a very costly process often resulting in customer churn. Fortunately, these situations can be prevented and result in fewer declines. Integrating an Account Updater service to your payment process can reduce the likelihood of declined transactions.
An Account Updater service provides a frictionless integrated platform to maintain cards on file by automatically replacing card numbers that have expired and updating cards within the system. With the help of services like this, merchants and ISVs will experience an increase in revenue and effectively be able to reduce administrative overhead.
Merchant Benefits
For merchants, incorporating Account Updater keeps operations running smoothly with automated registration. Merchants will not have to wait days for information to be updated, as information will be updated automatically. As a result, merchants will experience more approvals and minimize declined credit card transactions for subscription or recurring billing plans. This gives merchants the opportunity to deliver an enhanced customer service experience by having more time dedicated to serving their clients and less time spent on account receivables.
Keeping payment information current can be time consuming on top of being costly. Account Updater decreases administrative costs needed to maintain cards on file and cuts out the need to contact customers to obtain correct card information. Utilizing this service helps merchants to cut down on customer service expenses by reducing disruption of the payment relationship.
On a similar note, merchants will be able to increase their sales, retain more customers, accept more approved transactions, and attain a higher degree of customer satisfaction.
Independent Software Vendor (ISV) Benefits
Adding Account Updater enhances the valuable strategic service to the ISV feature set. For instance, it helps solve the pain points associated with recurring billing by offering a superior solution to expiring card notifications and holds subscriptions intact. As a result, ISVs have a competitive advantage providing this Account Updater service as part of their software offering and reduce the chances of customer cancellation.
Working directly with a payments partner also gives ISVs the opportunity to seamlessly integrate Account Updater with their solutions. The payments partner can handle all registration capabilities, allowing the ISV more time to market to their clients and continue adding revenue.
GoEmerchant's 1stPayMaximizer Account Updater service automatically updates cards on file when numbers are replaced and maintains expiration dates. 1stPayMaximizer provides partners increased value to their offering and can help win new clients.  Merchants will be able to maximize approved transactions and revenue on subscription plans and recurring payments as well as prevent interruption of service due to non-payment.
For additional details on how to get started and enroll with our Account Updater service, 1stPayMaximizer, contact us at sales@goemerchant.com or (888) 638-7867 to learn more or visit our website.